Video analytics - let Computer Vision automate your processes
Intelligent video analytics with AI
Based on extensive knowledge in applying AI to computer vision-based tasks, we implement custom video and image analytics projects using world-class technologies that best match your needs.
Get more insights from CCTV cameras, automate visual inspection in industry and logistic setups, and build powerful computer vision components for your products.
What is Computer Vision?
Computer Vision is a field of computer science that deals with the development of digital systems that can process, analyze and understand visual data like images or videos in the same way as humans.
The concept of computer vision is based on teaching computers to process and understand an image at the pixel level.
Machines attempt to retrieve visual information, process it and interpret the results through specialized software algorithms.
We improve the insights into your data from video and image files by using AI to automatically detect, analyze, and interpret activities from different scenarios in real-time.
Analyze the surveillance cameras (cctv) videos in public spaces
automatically analyze and predict the traffic in public spaces
analyze the bottlenecks in people flows and detect queues
detect lost luggage and dangerous situations
count the number of visitors also in multicamera setups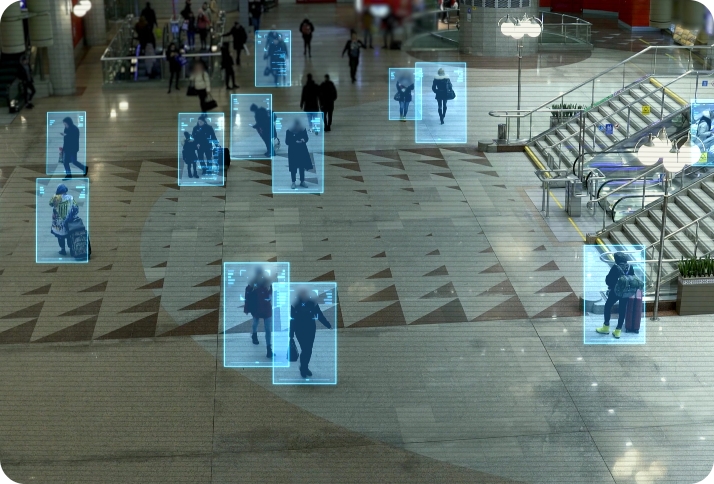 Support logistic operations with computer vision
track the location of the packages in the warehouse or containers in the harbour or docking station
measure the volume of the packages or pallet piles, support automatic palletizing
recognize and analyze text on images (OCR) – for example to sort and redirect the packages or containers or recognize the allowed vehicles based on licence plates
Improvement of in-store processes with computer vision
store shelf analysis – recognize the products on the shelf and make an automatic audit including right placement and stock count
analyze the product placement and optimize it based on real data
analyze the areas of interest (heatmaps) and queues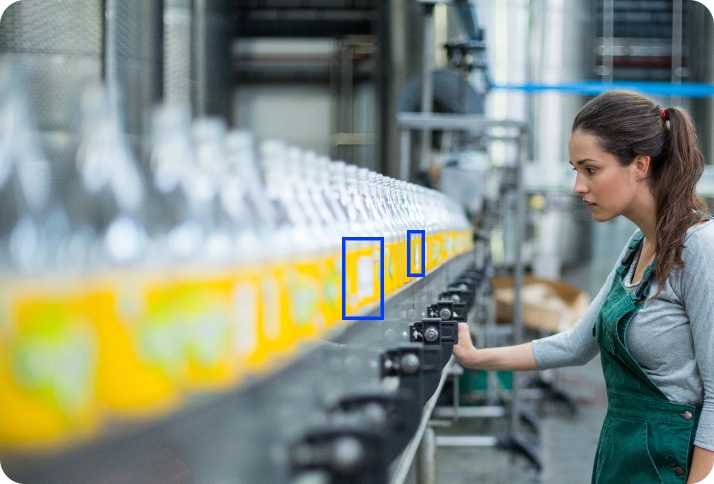 Automate industrial processes
create intelligent quality control solutions, use cameras, laser and other sensors to inspect and detect product defects
automatically check labels, shapes, texture and contamination
recognize and sort the object for factory automation or package sorting
control the product completeness
analyze the proper use of personal protective equipment
Vision systems to support agriculture:
analyze the food products quality
count and monitor the livestock
automatically sort food products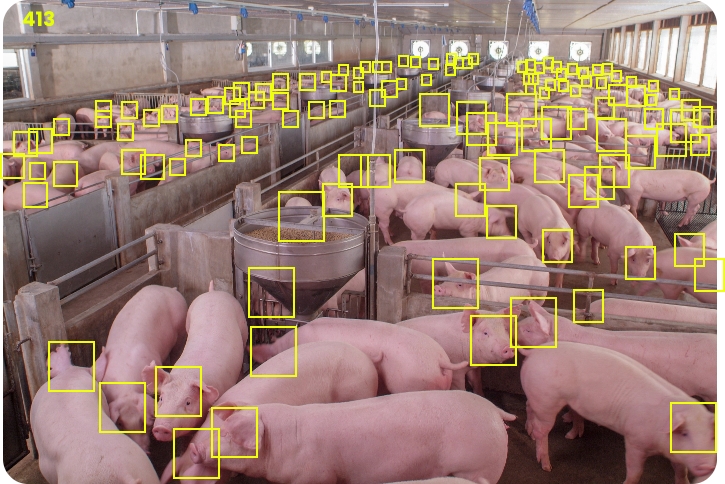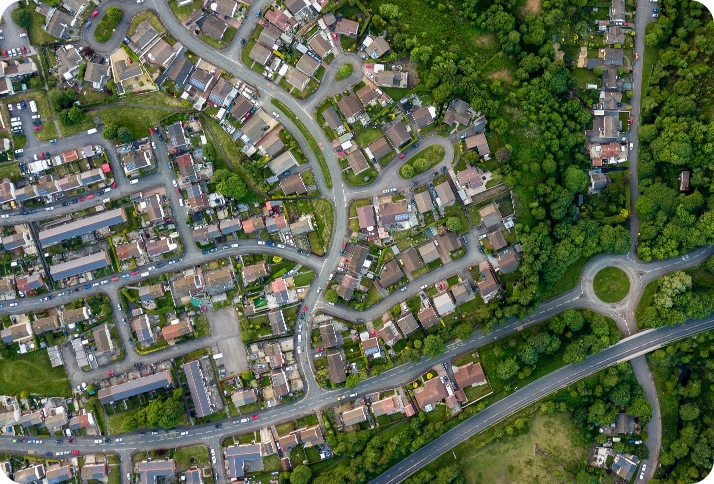 Get insights from satellite and drone images:
analyze objects from the air – e.g. detect changes in landscape over time (e.g. deforestation)
number of specific object in an area – e.g. pools, roads
detect the damages e.g. of electric grids
Computer Vision Services
We create cutting-edge computer vision models with composable workflows supported by industry-proven algorithms. See some examples of our computer vision services.
Object detection and object classification
Use computer vision algorithms to detect various object in pictures and videos, such as cars, packages, humans etc. Classify object based on it's features - for example different product types on production line, workers without safety equipment and many more.
Object segmentation and scene segmentation
Exactly classify which pixels represent which object in the picture. Some use case scenarios include autonomous vehicles and robotics, but also medical image analysis.
Object tracking
Apart from detecting and recognizing an object or person, it's crucial for most video analytics solutions to track it - meaning keep information that it's still the same object. For example, track taken products in self-service stores.
OCR
In many process optimization projects it's important to combine video analytics with analyzing the text on products, packages, cars or even containers. Take advantage of Optical character recognition (OCR) and create effective multimodal applications.
Leverage the power of Edge AI
We are building models that can run both in the cloud or can be embedded directly on the devices, in so-called Edge AI scenarios. We work with edge devices such as Nvidia Jetson family, or Intel NUC.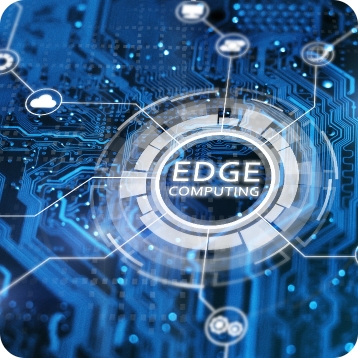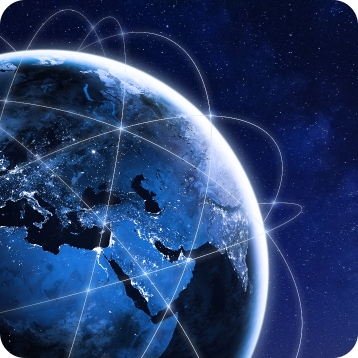 What are the benefits of Edge AI?
Connectivity independence, no latency of data transfer, data security, no additional costs connected with data storage in the cloud. About Edge AI:
Should I use cloud AI or Edge AI?
You are not sure if Edge AI is something you could use? Contact us to discuss
your use case and match the right data processing Scenario.
Privacy by design
When implementing machine vision solutions, we always pay attention to the privacy aspects of the analyzed pictures and videos. The solution architectures frequently include our proprietary video anonymization models or processing the data directly on the edge device.
Read more about some of our
Computer Vision projects
ShareMedix for apoQlar
ShareMedix uses AI to learn patterns and recognize faces in large data (DICOM, video).
Quality control
AI automating quality control process in automative industry.
Contact us and let's discuss your project: