Unlock the power of data with predictive analytics and machine learning
Predictive Analytics with AI
Many companies struggle with the inefficient use of their existing resources and don't use the full potential of data that they possess.
Meanwhile, by analyzing large amounts of data, businesses can forecast future events, uncover insights, and identify inefficiencies, all of which can help them stay ahead of the competition and succeed in today's data-driven economy.
What is predictive analytics?
One of the key benefits of predictive analytics is that it allows businesses to forecast future events and trends. For example, a retailer might use predictive analytics to forecast demand for a particular product, or a financial institution might use it to predict credit risk. By anticipating future events, businesses can make more strategic decisions and take proactive steps to avoid potential problems.
Predictive analytics can also help businesses identify patterns and trends in their data. By analyzing data from a variety of sources, businesses can uncover insights that would not be apparent by looking at the data in isolation. For example, a company might use predictive analytics to identify patterns in customer behavior, such as which products are most popular with different demographics, or which marketing campaigns are most effective.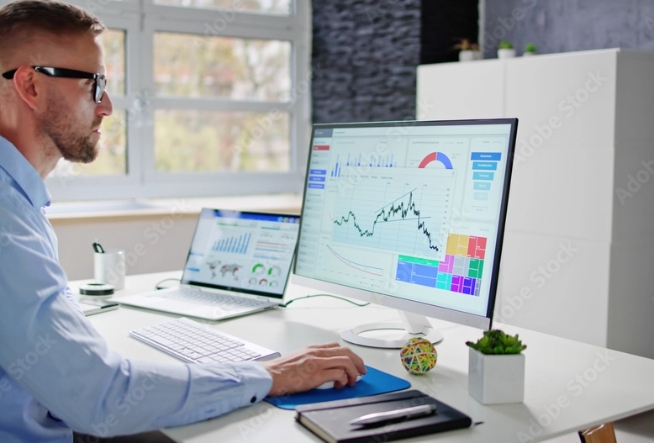 What can be achieved with predictive analytics and machine learning services?
Detect anomalies
and outliers
Go beyond simple threshold limits. Detect data patterns including multiple variables and recognize unusual behaviour such as early signs of machine failures, customer churns or fraud.
Predict future
values
Analyze historical values and corelated factors to detect trends and predict future values. Act proactively to mitigate the risks and seize the opportunities.
Build advanced categorization and clustering
Make more informed decisions by detecting similar groups and clusters. Understand the similarity of events, users, texts or transactions. Automate your processes based on this information.
Personalize your content and create great recommendations
Apply state-of-the-art methods to analyze the behaviour of your customers and create personalized recommendations based both of the interactions and specifics of the content.
Use predictive analytics and
AI in your projects
Work with our experts to discover how predictive analytics and machine learning
can help your company and enrich your projects.
Exemplary Business scenarios
Production and logistics
Get insights from the machine data, such as accelerometers, voltage, ultrasounds, particle detection sensors to optimize your processes, cut cost and generate new values for your customers.
Possible Scenarios include:
outliers and anomalies detection to detect machine and sensor failures
automatic classification and prediction of operating modes to e.g. optimize the energy costs
advanced analytical dashboards to keep track of equipment and processes
Healthcare and pharma
Improve clinical care, optimize operational efficiency and administrative performance while keeping high privacy and security standards.
Possible Scenarios:
automate the hospital administrative processes
predict patients length of stay and hospital staffing needs
discover hidden patterns in medical data in clinical trials
track and monitor patients metrics
eCommerce and Retail
Make the data-driven decisions instead of pure intuition. Optimize your offers and user experience to increase the sales volume and the number of returning customers.
Possible Scenarios:
create personalized experience for the users
analyze the impacts of marketing campaigns on the sales and their effectiveness
predict revenue related to specific content
predict the customers' behaviour (such as likeliness to purchase a product or sign up for a service)
predict customer churns
build effective recommendations of products and content
Your custom business scenario
Each company has its own specifics. Our experts work closely with you to understand your underlying needs and ideas and choose the best suited machine learning and deep learning techniques to get the full value of your data. Rely on our expertise to build effective custom ML project adapted to your needs.
Contact us and let's discuss your project: