Why data conformity, anonymization
and de-identification is needed?
Increase of digital Content & unstructured data
More data like documents, pictures, free texts, speech. less traditional databases.
Legal
regulations
GDPR, BDSG, CCPA, HIPAA, CSL compliance.
Very high financial penalty
• British Airlines 204,6 Mio. €
• Post Austria 18 Mio. €
• Deutsche Wohnen SE 14,5 Mio. €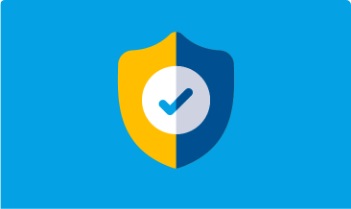 Data protection by design & default
Higher trust in your company by being GDPR conform and competitive advantages.
That can Blue.GDPR do for you
Large amounts of data are automatically and professionally anonymized with Blue.GDPR and correctly processed for further use. Personal data as well as industry-specific data are recognized and made unrecognizable with the help of the latest AI technologies.
Anonymized personal information
in documents, texts or pictures
Blurred faces, objects or people in
images or videos
Anonymize any type of structured & unstructured data
Your benefits by using Blue.GDPR
Time & Costs savings throught automatization
• 6 months ROI
Being compliant (GDPR, HIPAA and more)
• No penalties
• Customer trust
Fullfill Authority and User requests
• Data transfer requests
Data based on feedback from our customers
(assumption, 6K EUR work place costs/month)
1.5K€
COST SAVINGS
Per month by using just one Blue.GDPR module
2x
HEIGHER EMPLOYEES SATISFACTION
After releasing them from the manual anonymization work
60%
HIGHER ACCURACY
In comparison to manual
processes done before
40h
TIME SAVING
Per month when uploading
100 documents
75%
MORE DATA
Cloud be used for
analysis
6 MONTHS ROI
MORE INSIGHT
Generated by the Analysis after anonymization
How does our customers use it?
Find out how our customers use Blue.GDPR and
how it has benefited their business.
CLIENT STORY
BlueGDPR optimizes apoQlar solution VSI
As innovator in digital health care uses apoQlar BlueGDPR to make personal medical data automatically anonymous and to overcome the hurdles in the exchange of health data.
CLIENT STORY
Blue.GDPR successfully supports Tirol Kliniken Innsbruck
In the anonymization of personal and specific patient data in medical documents and improves internal processes.
CLIENT STORY
Blue.GDPR anonymizes video material and enables analysis scenarios
Blue.GDPR helps anonymize monitoring material and enables analysis scenarios based on the collected data without compromising the privacy of individuals.
How does it work
Blue.GDPR is an Intuitive web application. Upload your data with drag & drop. The AI algorithm finds personal information very precisely and anonymizes it in seconds.
Make adjustments and train the AI further, so that it learns and improves over time according to the specific requirements of a company or clinic.
Technology & Integration
Available on OnPremise
& Cloud
• Scalability
• Europe datacenter
Microsoft
Partner
Available on Microsoft Store
Intel
OpenVINO AI
• High performance on CPU's
thanks to cooperation with Intel
Basic solutions
Anonymizing personal data
Modules:

• License per module
• Licence for the full solution
• Yearly contract
Extended solution
Anonymizing personal data and customer/industry-specific data
Modules: customer tailored version

• Adaption to customer/Industry-
specific data
Enterprise solution
Anonymizing personal data and customer/industry-specific data
Legal Validation by lawyer specialized in GDPR and IT
• Professional legal Validation of the process in your company with regards to GDPR
Implementation schedule & price quote
Sample data exchange
Project launch!
Get started with Blue.GDPR
Whether you manage a small business or work in corporation,
we will tailor AI solutions to your needs.